Have just collected a month of temperature/humidity data on our new colony.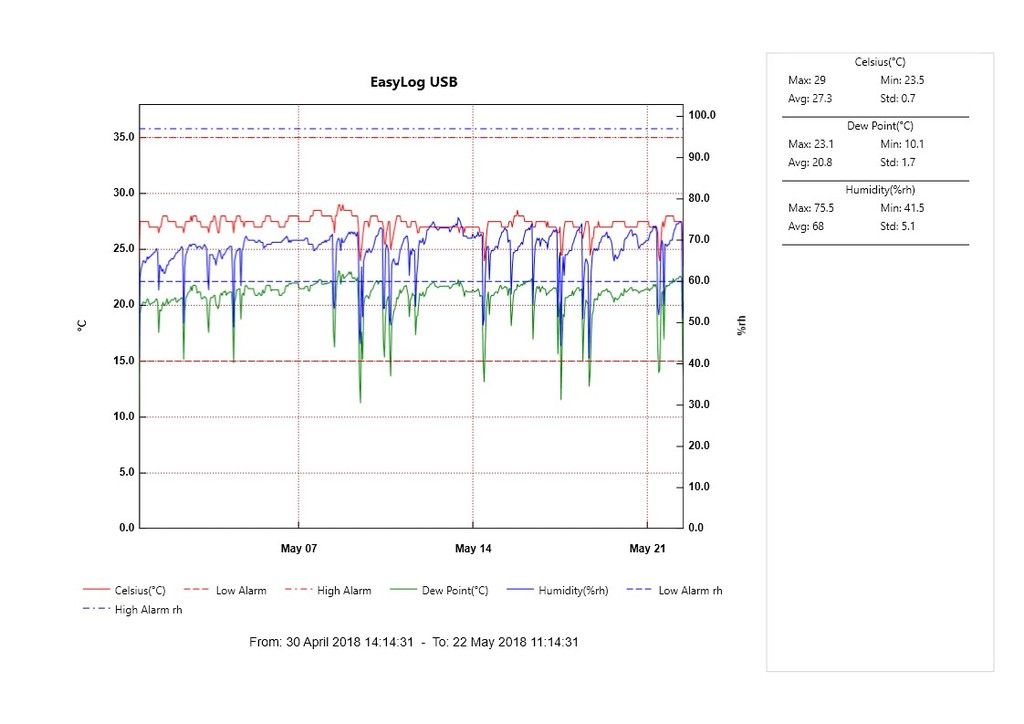 As you can see, average humidity is not particularly high, but checking the nest material from the top of the tank, it is nicely moist, not too dry at all. I've stopped putting water into the nest area now, as the bottom of the nest chamber has condensation behind the glass and the colony are throwing out a lot of wet fungus and other material into their water, I hope they stop this soon!
Average temperature is OK too at around 27 degrees C. These data loggers are great for keeping a check on things.